Welcome
Welcome to the Beaverbrook Elementary School website, where Beaverbrook parents, children, and community members can quickly access what is going on in a child's class, grade level, entire school, and school system! We are proudly announcing that new students and parents are welcome to contact us anytime and new registration accepted online. We are a strong educational system who understand the immense importance of the first four to eight years of your children's formal education, which include pre-kindergarten and kindergarten. We are more than just an educational system but also a variety of extracurricular and community activities. Our goal is to ensure that your children receive not only an excellent education and laying the ground for the rest of their education and futures, but to build their best memories.
Be a Volunteer!
New volunteers are invited with gratitude during our regular activities and extracurricular activities. Volunteering at a school such as Beaverbrook Elementary strengthens the bond between children, staff, parents, and community. The same community in which these young children might work one day after they graduated. With the participation and support of volunteers, we are able to broaden our curriculum tremendously with a large variety of additional activities. In becoming a volunteer, you as parent or non-parent teaches children to be humble regardless of circumstances at home.
 Free food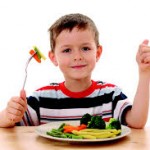 Our children are the heart of the Nation and as part of our school; we care about the wellbeing of each one of our students even during summer holidays. There is no need for needy parents to stress about feeding extra mouths during the holidays. You are invited and welcome to contact us if you are interested in receiving or donating free food. We welcome food donations in order to help those in needy times. We have your family's wellbeing on our minds and hearts and realize that a nurtured body strengthen a nurtured mind.
New Students!
New student registration is no longer done at the individual schools. All student registration, whether transfer within county or from out of county must go through our Parent Services Center at Central Office which is located at 234 E Taylor Street. Appointments are encouraged.  Click here to begin the registration process online.
---
May 24th!!
The last day of school will be a busy day at Beaverbrook. We have several Honor's programs going on as well as Kindergarten graduation. Because of the high activity, there will be additional parking in the back of the school. Please make sure to sign in at the front office.
It seems we can't find what you're looking for. Perhaps searching can help.